---
---
Welcome to the Official Website of Performance Record's Recording Artist
ROGER WAYNE PARR
PROFESSIONAL DRUMMER AND GUITAR PLAYER
Roger Wayne Parr and Joe Coco's second collaboration, aptly titled, Second Chance, is a polished and upbeat follow-up to the duo's brooding 2012 debut, Hindsight.

Second Chance is an album of change, growth, and rebirth. In many ways Second Chance is about healing the wounds Parr and Coco explored on Hindsight. Consider "Sister" from Hindsight and "Shina" from Second Chance. Both songs feature voicemail messages. The haunting voice on "Sister" is Parr's late sister, while the voicemail on "Shina" is an adoption coordinator introducing Parr to his new daughter. This poignant contrast introduces a sense of both musical and emotional closure.

The tracks on Second Chance are upbeat and inspiring. "Don't Wait For the Sun" has an easy-going, island feel, with overtones of the Beach Boys, while "Backpedal" is up-tempo pop rock with a singalong vibe. Clever percussion and a memorable chorus highlight "Lose Me, Lose You." Both "Cross to Bear," with its chugging acoustic drive and big fuzzy chorus, and "I've Arrived" sound like country-crossover radio hits. "Two Masters" is built around a dramatic accelerando, a ripping guitar solo, and a power hook. "Angel's Cradle" has the dreamlike quality of a lullaby, while "Shina" is a beautiful love song from a father to his daughter. "Death on the High Seas," which features Parr's high-end guitar work, has a slippery, funky feel, while "Cradle to the Grave" is down-and-dirty blues rock. The album's title track is another Southern rock-inspired feel-good toe-tapper, probably the best on an album filled with them.

Parr and Coco deliver the goods on this album. Powerful and personal, Second Chance is a satisfying collection of pop gems seared with a country-smoked flavor.

Rob Errera – Award-Winning, syndicated columnist
 
HINDSIGHT has been accepted into the
Rock & Roll Hall of Fame
and Museum in Cleveland, Ohio!!!
Check out this video on youtube of Roger playing drums back in 2008 with the Dennis Peters Band featuring Tom Von Kirchner on bass -
http://youtu.be/5pW21SqNrYg
 

HINDSIGHT is featured in the 12/12/13 issue of the Bucks County Herald - www.buckscountyherald.com page 36!!!

Roger is featured in the December 2013 Franklin Township Cultural Arts Council's Newsletter!!!
HINDSIGHT is featured in the 2013 issue of Accent on Tampa Bay Magazine!
www.accentontampabay.com 
Check out all the newest reviews on the CD Reviews page!!!
Roger also received the "Smart Heart of Art Award" from the American Musical Arts Society for Compositional Vision, Arrangement Acuity, Production Proficiency, and Recording Excellence for his debut CD HINDSIGHT!  He is only the 17th person since 1974 to receive this internationally coveted award!


Website created by Arielle Grace Photography 
  © November 2012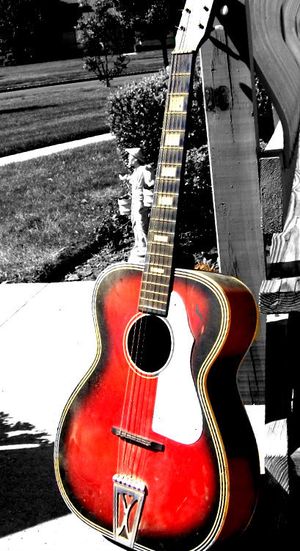 Photo:
Courtesy of Roger Wayne Parr
Editing Process: Arielle Grace Photography
---
---